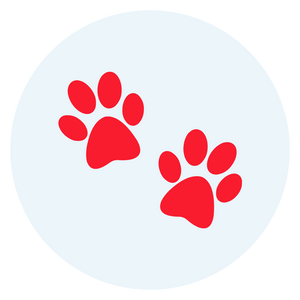 Proper Exercise Results in Better Manners
Combined with consistent training, this rewarding stimulation and great exercise creates a polite, well-rounded dog.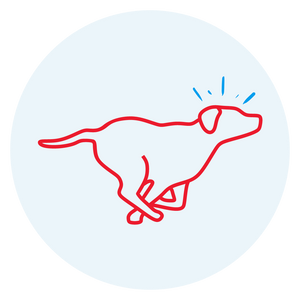 Wear Out Your High Energy Dog
Constant tugging on your arm and shoulder is not ideal, so let Tether Tug take your place! You can relax while your pup tugs, spins, pulls and runs and then tugs some more.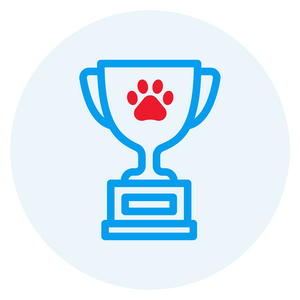 Pet Parent Approved & Award Winning Design
Our award winning Tether Tug system offers dogs of every breed, age and size an outlet to expend energy using their natural drive to chase, grab, run and tug.
See it In Action
Curious what your dog can do with a Tether Tug? Take a look at these playful pups!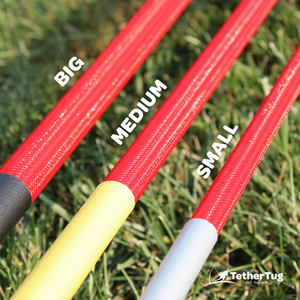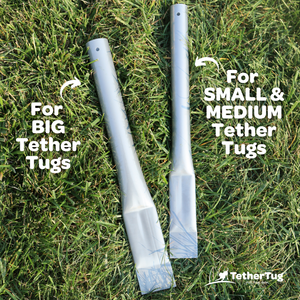 Available in 3 Sizes
We make three different Tether Tug sizes to accommodate dogs of every size. Need help choosing the right size? Click here.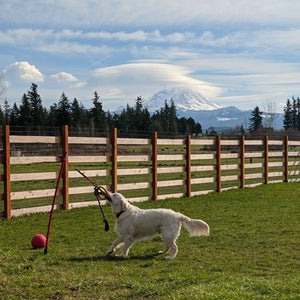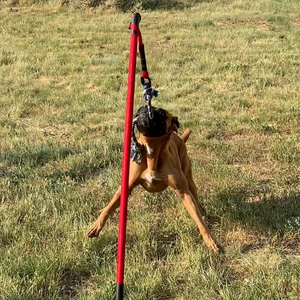 Tug Today. Tug Tomorrow.
All Tether Tug products are covered by our Tug Tough Guarantee and your complete satisfaction is always our top priority.
Commonly Asked Questions
Still trying to envision a Tether Tug in your backyard? Here are some FAQs that might help!
Customize Your Tether Tug
These interchangeable tug toys work with every Tether Tug play system!
Shop All
We're Here to Help.
Still have questions about the Tether Tug? Unsure if this is the right product for your dog? Have a question about our Tug Tough Guarantee?

The Tether Tug customer care team is ready to help! Be sure to check out our super helpful FAQs or reach out to us pet enthusiasts.